PoDoCo collaboration program consist of twophases: 1) Research period and 2) Targeted research period.
1. Research period– Sensing and investigating provocative futures
The aim of the research period is to create far-reaching knowledge enabling renewal and development of the industry. The research period is funded by PoDoCo Foundation pool.PoDoCo foundation pool offers 6-12 months research grant for academic research having strategic importance for Finnish industry.
During the grant period Post docs reports to a foundation awarded the grant normally and results are openly and freely published (check NDA & IPR rules for grant period). DIMECC publish the summary of the research.
2. Targeted research period – Sense making to inspire the strategy:
It is desirable that after the research period the Post doc is hired by the company to deepen the research results and to create company specific insight for a period of time equivalent to the period of the grant period. The aim of the targeted research period is to escalate scientific breakthroughs by pushing foresight to insight based on the scientific analysis.
During the targeted research period company's normal rules and practices for IPR and NDA shall take place.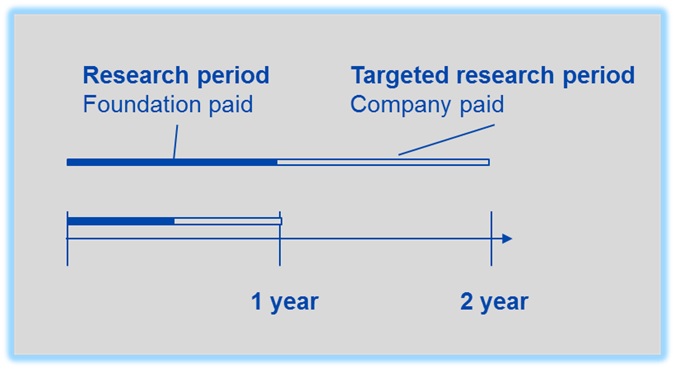 After these two research periods the post doc has acquired valuable research experience and some basic knowledge of the industrial environment.For the company the knowledge created may provide valuable guidance in its longer term strategic direction setting.