Humanists and social scientists have something to offer to companies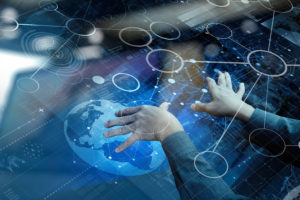 Svenska litteratursällskapet i Finland (SLS) becomes tenth foundation in PoDoCo program with aim to help doctors and enterprises collaborate
Svenska litteratursällskapet i Finland (SLS) is the tenth foundation to join PoDoCo program. Launched in 2015, the program that supports the renewal of enterprises with the help of post docs, has already funded 150 collaborations.
"We want to improve the opportunities for researchers in the humanities and social sciences, including Swedish speakers, to be employed by companies", says Christer Kuvaja, Chief Scientific Officer at Svenska litteratursällskapet i Finland.
SLS was founded in 1885 in memory of national poet Johan Ludvig Runeberg. With PoDoCo doctors, SLS wants to bring new thinking into companies.
"In particular, we hope that companies open their eyes to the fact that humanists and social scientists have something to offer them. Humanities and social science research can bring softer values to the company and add something new to the company's image and customer relationships."
In addition to SLS, PoDoCo program is funded by Finnish Cultural Foundation, Jenny and Antti Wihuri Foundation, Maa- ja vesitekniikan tuki ry, Svenska Kulturfonden, Finnish Foundation for Technology Promotion, Maj and Tor Nessling Foundation, Foundation for Economic Education, KAUTE Foundation, The Paulo Foundation and Helsingin Sanomat Foundation. The total funding is up to million euros every year, which enables around 35 PoDoCo grants each year.
The funded projects represent a wide range of disciplines and sectors, from medical to material technology and from applications that support children's emotional development to active magnetic bearing. PoDoCo program is organised by DIMECC Ltd., which digitalises industry in Finland.
"It's great to have Svenska litteratursällskapet i Finland included in the PoDoCo program. It is now possible to fund more non-technical collaborative projects", says Dr. Seppo Tikkanen, Head of PoDoCo.
"SLS brings a whole new set of possibilities for PoDoCo. We look forward to seeing what kind of interesting openings companies and researchers develop", says Tikkanen.