The five-year PoDoCo program has helped 168 companies develop with the expertise of Post Docs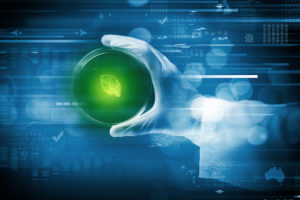 Applications funded in the autumn round include blue-green algae processing and an application for mental health treatment
In the autumn 2020 application round of the Post Docs in Companies program, 17 doctoral-business collaboration projects will receive funding. Altogether 34 doctors and companies applied for funding.
"This is an exceptional number of applications. The previous year we got a similar reading was in 2016. Of course, we cannot say, whether the corona year had an effect on the number of applicants or if there were other reasons," says Dr. Seppo Tikkanen, Head of the PoDoCo program.
"Unlike in previous years, the communications in the PoDoCo application round were implemented completely digitally and we managed to reach doctoral students and companies as usual," says Tikkanen.
Seven PoDoCo doctors from the University of Oulu
From companies perspective the capital region is dominating PoDoCo collaboration projects. However, from the university perspective, scholarships are widely distributed throughout Finland. In 2020, a total of 34 scholarships were awarded in the spring and autumn applications, seven of which have been awarded to PhDs from the University of Oulu.
One of the PoDoCo projects that receives funding, is the collaboration project of post doc Jenni Konttila from the University of Oulu and Medified. Founded in Tampere, Medified offers a data-driven solution for mental health patients and healthcare professionals to utilize in monitoring personal treatment.
"My background leans on psychiatric nursing and during past years, I have actively followed the development of digitalization and technology in the field of healthcare sector. I am interested especially in development of psychiatric nursing and mental health care because there is also a need to develop these services. I noticed Medified last spring and decided to approach them after I had got familiar with PoDoCo funding. We had few discussions and noticed that we have shared interests, and we could together develop their software further. The aim of this study is to validate the software because the use of digital solutions in healthcare requires validation and solutions have to fulfill certain requirements based on regulation and legislation. For company, this research enables the further research-based development of the application and the growth of the company's business," Jenni Konttila explains.
Blue green algae knowhow
Dr. Gayathri Murukesan from University of Turku receives funding for cooperation with Origin by Ocean company. The company processes sea and ocean grown biomass to produce natural sustainable ingredients. Founded in 2019, the company plans to have the first biorefinery of the field ready in Finland by 2025.
"Over the past year or so we have been networking with the Finnish Universities. Turku University has been in the forefront of cyanobacteria research and this is our link to PhD Gayathri Murukesan. In our discussions with Gayathri we realized that she has for us a well matching research background, attitude, will power and energy that we need to bring onboard to our startup at this point. We believe that Gayathri brings blue green algae specific know-how, by which we can advance in the biorefinery process research and development significantly," says Mikael Westerlund, founder of Origin by Ocean.
PoDoCo postdocs from the early years
In the two-year PoDoCo program, the first year is a foundation-funded grant period. The company hires the for the second year. The goal of the program is that after two years, the doctor is employed by the company. To date, three full PoDoCo programs have been completed, and the statistics reveal that 90 percent of PhDs who progressed to the second phase of the program are employed by the company.
Senior Specialist Juho Kokkala from KONE Corporation was among the first PoDoCo postdocs.
"During spring 2015 as I was working as a doctoral student in Aalto University, I saw an e-mail advertisement about the then new PoDoCo program. I applied in collaboration with KONE Corporation and got the grant in the very first set of PoDoCo grants. I started the grant period in March 2016 in Department of Electrical Engineering and Automation, Aalto University, and the company period in KONE in People Flow Planning in September 2016. During the company period I was offered a permanent contract in the same team. I am still working for KONE in a similar role and my current title is Senior Specialist, People Flow Analytics. It is hard to speculate how my career would have proceeded otherwise, but it is very unlikely I would now have the same job without PoDoCo," says Kokkala.
Robert Albrecht, Senior Research Engineer at Noiseless Acoustics Ltd heard about PoDoCo at a career coaching course from another participant. He was among the second round of PoDoCo funded postdocs in spring 2016.
"A fellow student had founded a startup company one year earlier. NL Acoustics was developing a novel compact acoustic camera which showed great potential in detecting and localizing faults in, e.g., power grids. The PoDoCo program seemed like the perfect platform for me to help the company as well as its customers, among them Fingrid, to investigate this promising new application area for acoustic cameras," says Albrecht.
"After finishing my PoDoCo research period, I was hired by NL Acoustics and since then I have been working at the company. I have really enjoyed the work that I have done in realizing the potential that sound has for different predictive maintenance solutions," he explains.
The next PoDoCo grant application round takes place March 1 – April 15, 2021.
PoDoCo program autumn 2020 application round grants:
| | | | |
| --- | --- | --- | --- |
| Applicant | Collaboration Company | Project name | Foundation |
| Aakko Sofia | Faron Pharmaceuticals | Therapeutic potential of bexmarilimab, a Clever-1 targeting antibody, in myeloid malignancies | Finnish Cultural Foundation |
| Fylakis Angelos | Innomentarium Oy | An AI-Assisted Approach for Mammogram Image Processing and Analysis | Paulo foundation |
| Gürbüz Göker | Valio Ltd. | Exploiting and improving structure-forming capabilities of plant proteins | Foundation for Economic Education |
| Hartwall Linnea | SCellex Oy | Novel single cell sequencing method for immunological characterization of first-episode psychosis | Jenny and Antti Wihuri Foundation |
| Holm Sophie | Come to Finland Publishing Ab Oy | Come to Norden – Historical Travel Posters in Context | Society of Swedish Literature in Finland |
| Kinnunen Sami | Spinnova Oy | From Cellulose to Sustainable Coatings of Textiles – Puukuiduista pinnoituksella puuvillan korvaajaksi | Kaute foundation |
| Konttila Jenni | Medified Solutions Oy | Mielipäiväkirja- sovellus   Masennuksen digitaalisen hoidon kehittäminen     Mielipäiväkirja- application  Development of digitized treatment for depression | Foundation for Economic Education |
| Mohammadi Asl Reza | Mevea Ltd. | New AI-based optimization tools for real-time machine dynamics simulation software | Jenny and Antti Wihuri Foundation |
| Murukesan Gayathri | Origin by Ocean | Sustainable production of value-added products from algal bloom biomass | Maj ja Tor Nessling foundation |
| Numminen Sini | VaasaETT | Market ecosystem for distributed energy solutions and services for Finland | Finnish Foundation for Technology Promotion |
| Nyman Marie | Orion Pharma | Development of Herpes simplex virus type 1-based gene therapy vectors | The Swedish Cultural Foundation in Finland |
| Parihar Vijay Singh | Brinter Oy (3DTech Oy) | Dual Crosslinkable Hydrogels for Biofabrication of 3D in vitro and in vivo Tissue Engineering Scaffolds | Jenny and Antti Wihuri Foundation |
| Poskela Aapo | Solar Finland Oy | Predicting solar panel lifetime to mitigate impact of varying material quality | Jenny and Antti Wihuri Foundation |
| Shrestha Kul Shanker | ResistoMap | Customization of Antibiotic Resistance Monitoring (Antibioottiresistenssin seurannan räätälöinti) | Finnish Cultural Foundation |
| Sorsa Olli | Pulsedeon Oy | Degradation of Next Generation Lithium-Ion Battery Components | Finnish Foundation for Technology Promotion |
| Talarico Natale Walter | Algorithmiq Oy | Near-term quantum algorithm for Green's function calculation | Finnish Cultural Foundation |
| Alnajjar Khalid | Rueter-Multilingual Facilitation | Machine Translation for Endangered Languages | Helsingin Sanomain säätiö |